While Vitro Architectural Glass (formerly PPG Glass) is proud to serve architects through its expansive selection of architectural glass products for exterior glazing and curtain wall applications, our products also make ideal solutions for addressing interior design challenges. Today's interior designers face increased demand for natural light in offices—see the February 2017 issue of BUILDING DESIGN+CONSTRUCTION—as well as building cores, conference rooms and other applications. Here's how Vitro Glass can help, whether you're creating partitions, balustrades, bath enclosures, security features and more.
Add sparking clarity & color fidelity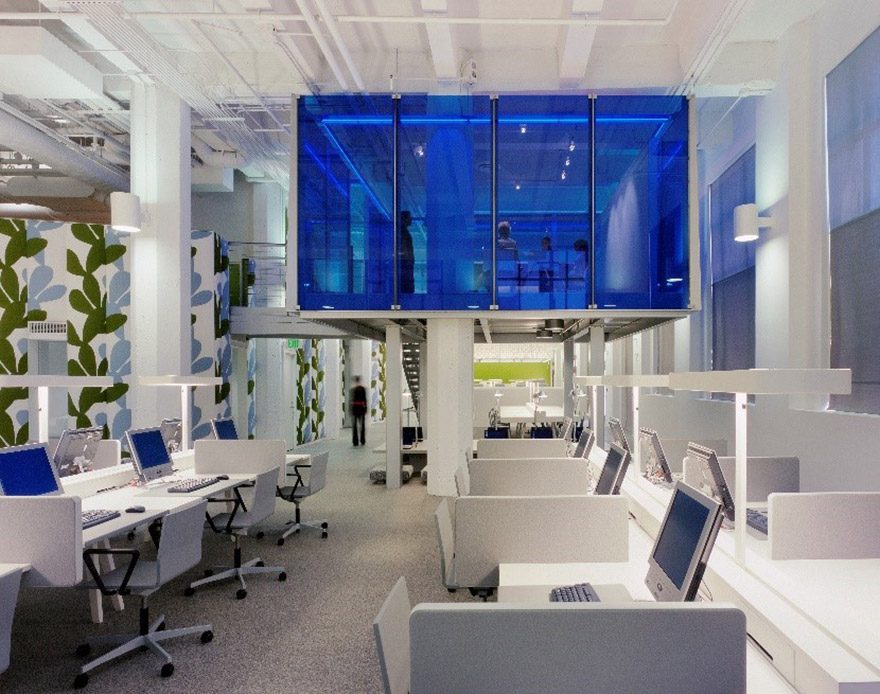 When you need to create visual excitement in an interior space—whether it's with partitions, doors, countertops or display shelving—Starphire Ultra-Clear™ glass by Vitro sets your design apart. Known for its highly transparent, jewel-like aesthetic, Starphire® glass (available up to 19mm thick) doesn't get darker or greener at higher thicknesses or when laminated into multiple layers.
Make bath & shower glass last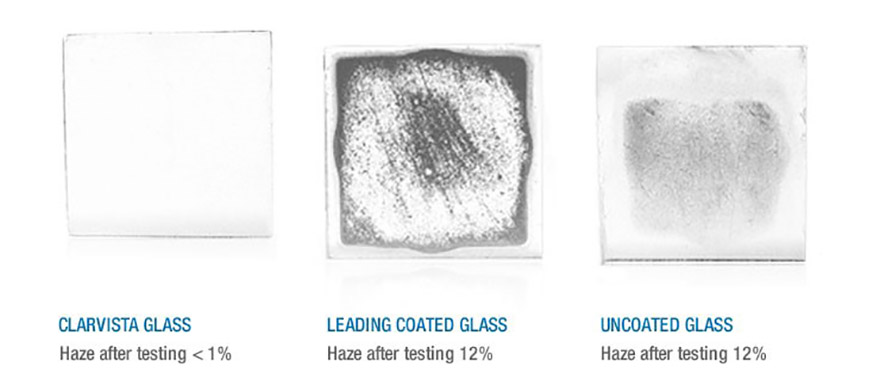 High-heat and humidity tend to corrode conventional varieties of shower glass. After only 175 hours in a test that we conducted, uncoated clear glass started to show signs of haze and was significantly stained at the end. Even the leading shower glass showed considerable corrosion.
But thanks to a proven, colorless and reliable anti-corrosive factory-fused coating, Clarvista™ glass by Vitro protects bath doors and enclosures from deteriorating. In fact, even after rigorous scratch- and chemical-resistance tests, followed by 1,000 hours of exposure to heat and humidity the clear beauty of Clarvista™ glass continues to shine through.
Showcase color & range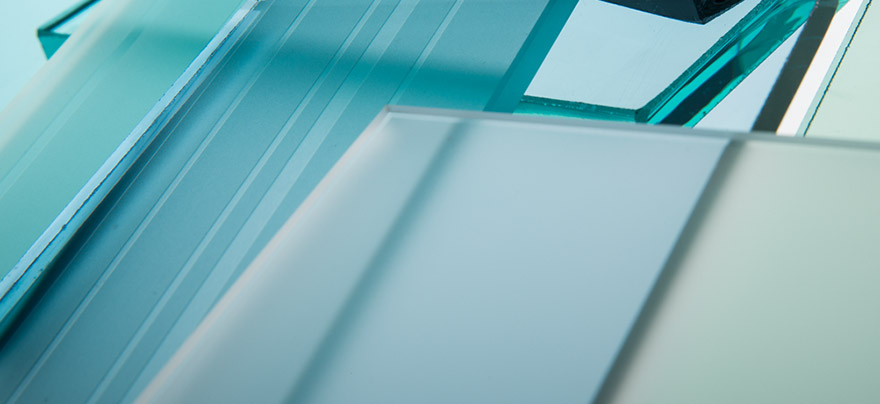 Using tinted glass can be a great way to add color—and a range of colors—to interior spaces. Whether your design objective is to create privacy or add visual appeal to a room, tinted glasses by Vitro range from highly light transmissive to low-light transmissive glass, from dark-blue Pacifica® glass to warm gray Solargray® glass. When you need to bring vibrancy, color, privacy or attention to interior elements, there's a tinted glass product to suit your needs.
Broaden your horizons
Finally, Vitro Architectural Glass is proud to offer a number of specialty glass design options through its alliance glass partners. Interior glass can be produced with acid-etched patterns—an ideal solution for dividing walls, mirrors, wall coverings, office partitions, shower and bath enclosures, doors, display shelving and other interior applications. For a truly unique design option and unmatched color purity, combine patterns from Walker Textures™ with Starphire Ultra-Clear™ glass.
Or, use Starphire® glass with painted glass for shimmering, jewel-like color that's perfect for the interiors of hotels, shops, restaurants, galleries and even newly remodeled residential kitchens and baths. Vitro is proud to work with ICD Coatings to achieve unsurpassed clarity and glass opacification with OPACI-COAT 300® coated glass—which can be specified to match any color on any color chip, no matter how bright or vivid.